Parents' Association (APEL)
Purpose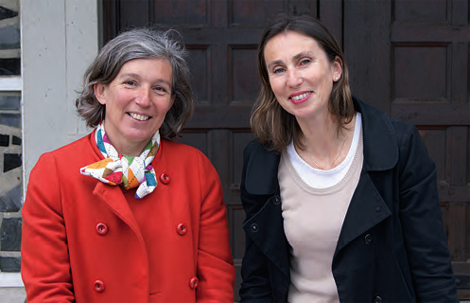 The APEL is a non-profit association created in 1969. Its mission is to:
Represent parents and guardians of children enrolled at the school,
Ensure they receive a quality education, are well-informed and represented,
Participate and provide support to the school ,
Cultivate common ground and work with all Catholic parents' associations to ensure their effective representation before the government, other authorities, and in conjunction with any other association pursuing the same goals in teaching and education.
Any parent or legal guardian of a child enrolled at Saint-Jo with their tuition fees in order can be a member of the APEL.
APEL representatives are elected at the annual general meeting held in October. Board meetings are held approximately once a month.
Representatives hold office hours at the school every Monday from 2:00-4:30 p.m. and can be contacted by phone (+33 (0)2 35 46 90 11 – answering machine) and email (apelst-jo@live.fr). They are available year-round for students, parents and teachers.
The role of APEL representatives is to:
Represent parents at the school's house council and board meetings.
Participate in school events: career week, student forums, the secondary school textbook lease programme, school picture days, safety workshops with teachers and other staff, lunch-time recreational activities for part-time boarders.
Support teachers in organising cultural and athletic events, parent-teacher meetings, and by welcoming and accommodating foreign students visiting Saint-Jo.
The APEL also provides financial support toward transportation costs (for trips to the pool and skating rink) and to families who need help covering school meal and trip expenses.
Openings
Every year, when their children graduate from Saint-Jo, certain APEL members leave the association. Parents of new students are invited to join us and fill these vacant positions at the start of the next school year. Any help you could provide in your spare time is much appreciated. And if you are able to host foreign visitors to Saint-Jo, please let us know!